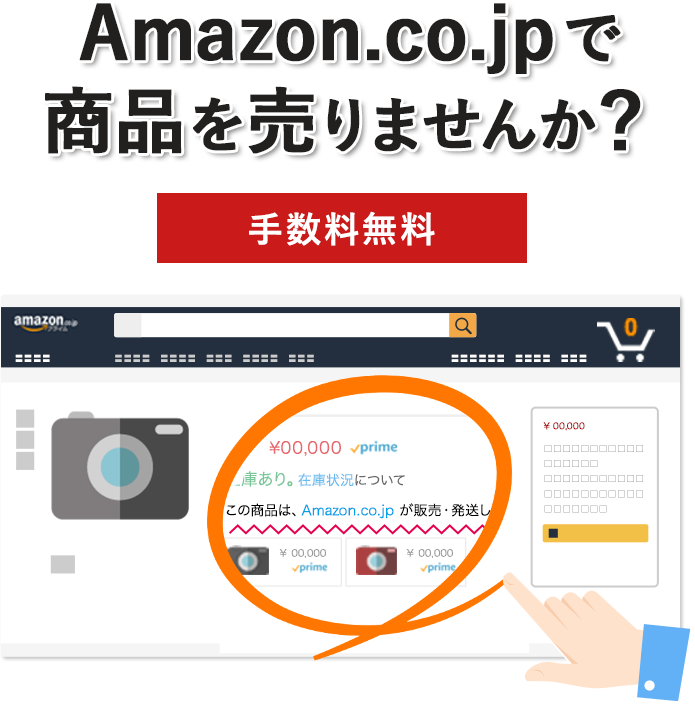 Do you have these
problems?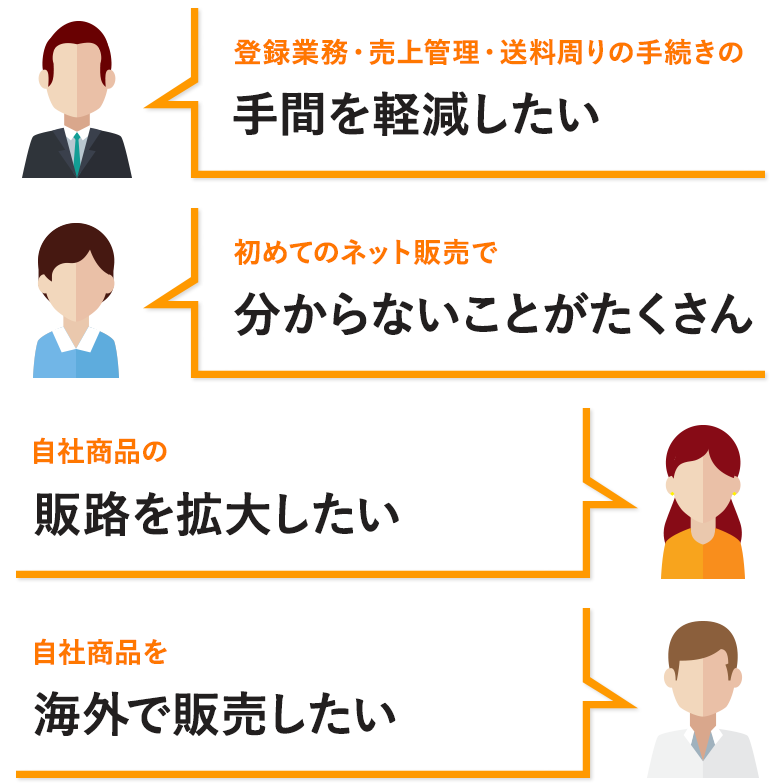 Amazon Retail business can solve these problems
There are two ways of selling your products through Amazon
Marketplace
Wholesale (Retail)
What is Amazon Retail Business
Unlike a proxy service like FBA,
You'll be able to sell products as Amazon.
Amazon Retail Business has been around since Amazon's founding!
Not normal retail, sell your products wholesale to Amazon!
Amazon Retail Business(Wholesale)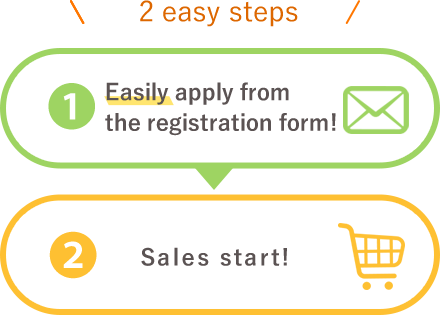 Marketplace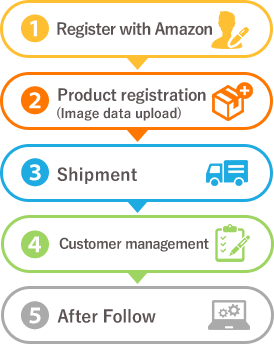 Here Marketplace is compaired to Amazon Retail Business to demonstrate
The advantages of Amazon Retail Business
Initial cost and registration
Market
place
Registration and fees needed

Amazon


Retail
Business
No fees or registration needed
Delivery
Market
place
Delivery to customers or Amazon's warehouse needed

Amazon


Retail
Business
Delivered only to Foresight warehouse
Product Stock
Market
place
Entrusted

Amazon


Retail
Business
Purchased
Customer information
Market
place
Handled by your company

Amazon


Retail
Business
Handled by amazon
The merits of selling to Amazon through Foresight
Advantages by our service
1All of the work is taken care of.

If you sell to Foresight, we will take care of all product registration and customer support.

2We've done business with over 1000 companies

Using Amazon Retail Service Foresight has done business with over 1000 other businesses, and over 400000 products.

3Amazon's direct sales

With Amazon direct sales you get promotions like Recommended Products.

4No Storage Responsibility

Amazon Retail business buys the products so there is no need to store the products

5About different conditions

We are flexible with things like wholesale price and payment methods.

6From Registration to Sale takes as little as one day.

From Registration to Sale takes as little as one day. Quickly start doing business with no initial investment.

7Product can also be sold on Amazon.com

Just like with Amazon.co.jp, you can sell goods on Amazon.com with Amazon Retail Business

8Less shipping costs

Normally you would need to send products to multiple places, however, you'll just need to send products to Foresight's warehouse which will save on shipping costs. Foresight can even ship to America from its warehouse!

Messages from users of our business

Crients' Feedback

Timely

When we thought we couldn't handle daily shipments to each center, we were able to send all our goods to Foresight, cutting costs and labor.

We got advice to sell our new product in summer, and upon doing so it immediately began selling well.

Having many products, we would miss out on profiting from product that where selling well, but now, sharing sales information with Foresight, we miss out on them less. Initially we were concerned with the cost performance of our time sales and coupons,but now we utilize time sales effectively every month.

SKnet

Foresight buys our stock, so we don't need to worry about shipping and can increase our sales efficiency.

Having consulted with Foresight about our policies on sales, product pages, and time sales, we feel more confident in our sales promotion.

NIDEK

Our products are on amazon they are more easily found by search engines, so our new and even older products are selling more.

Being able to make adjustments based on product name, keyword, or page variation is also very appealing. Foresight, having a lot of experience dealing with amazon, also gives advice and direction for product pages.

A product's page is easily created as long as the product information entered into the product registration form meets the requirements. All of our products are sent to Foresight's warehouse, so our shipping costs are reduced.

Q&A

FAQ

QI've never sold anything online before. Is this service easy to use?

AYes it is. Selling wholesale to us is no differet from selling wholesale normally. We will take care of product registration and all other work.

QMy company doesn't have an internet sales employee can we still use your service?

AYes you can. Our company will take care of picture and product registration, and Amazon will take care of delivery and customer support.

QI am currently selling products on Amazon Marketplace can I also use this service?

AYes, you can use this service and sell products on Amazon Marketplace and Retail at the same time.

QWhat is the difference between Marketplace and Amazon retail?

AAmazon buys the product and handles all of the work. Because amazon becomes the "seller" the products price competitiveness utility and reliability increases. Storage, shipping, returns, and customer support is also handled by amazon.

QCan I use Amazon's sales promotion?

AYes, you can use it. Amazon's promotions can be joined and used. Please contact us for more information.

QCan I sell products on the Amazon.com?

AYes, it is possible. Using Amazon Retail you can also sell products on Amazon.com. Since Amazon becomes the "seller" the products price competitiveness utility and reliability increases.

QAre there really no handling fees?

AYes, its exactly the same as wholesaling. Once the wholesale price has been confirmed retail fees or storage fees don't apply.

QIs product registration really unnecessary?

AIt is not. With only some basic information, our company will register the product for you.

QWhat information is needed for product registration?

Ainformation such as barcode (JAN, UPC, EAN), product name, price, size, description is all that is necessary. If that information is on your homepage or catalogue our company can take the information from those sources.

QMy products don't have a barcode.

AThat's alright, our company can get a barcode for it.

QI am an individual, not a corporate, is it okay?

AYes, we will do business with both companies and individuals.

QIs the item purchased? or are they sales on consignment?

AIt is purchase. Since our company buys stocks for goods, it is not consigned sales.

QIs it possible to place minimum order quantity?

AYes, we can place an order of minimum quantity or amount.

QDo products need to be delivered to multiple locations?

AAll products will go to one location, our warehouse, which will reduce shipping fees.

QCan you tell me the terms of payment?

AIn general, payment is due at the end of the month, however, we can accept othe methods and try to be flexible for our clients needs.

QAre there any Products that cannot be sold?

AAnimals, Plants, and Dangerous goods cannot be sold. For more information please contact us.

Copyright © Foresight Co., Ltd. All Rights Reserved.